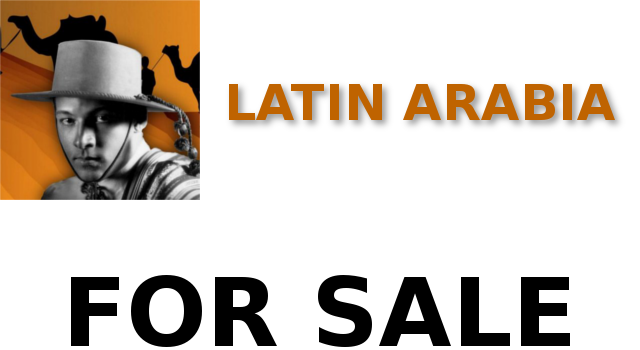 THERE ARE 25 MILLION LATINS OF ARAB DESCENT!
There are 15 Million in Brazil.  3 Million in Argentina. Almost a Million in Chile; but they are an elite class in Chile.
Want to reach them with your product or service?
How about this domain:  latinarabia.com
Latin + Arabia + .com
Could not be any easier or user friendly.
Perfect for selling to a major world market with a domain name easy to remember.
Contact us through the contact form.   http://latinarabia.com/contact/
We also throw in the Twitter, YouTube, Facebook, and Gmail accounts that goes with it.
https://twitter.com/ellatinarabia
https://www.youtube.com/user/elLatinArabia
http://www.facebook.com/pages/Latin-Arabia/600267703317823
You will get a website pre-figured for a sales push.
We have Google Analytics set up.
We will work with you to make the transition easy, even to assisting with FB and Twitter.
You also get our original icon work.
So contact us before this gets snatched up.