Wednesday, June 26th, 2013
The Yasmin Shadrawy School of Dance has an impressive website: (Click Here)
Again, to our American eyes, this may seem a bit racy; but they see it as more cultural.  Orchestras and big productions are brought out.
Before we criticize, we Americans have beauty pageants  for young girls.  It depends on the culture.
Below is a poster from a show of hers from last year.   They have not kept the website up to date, but it is impressive, nevertheless.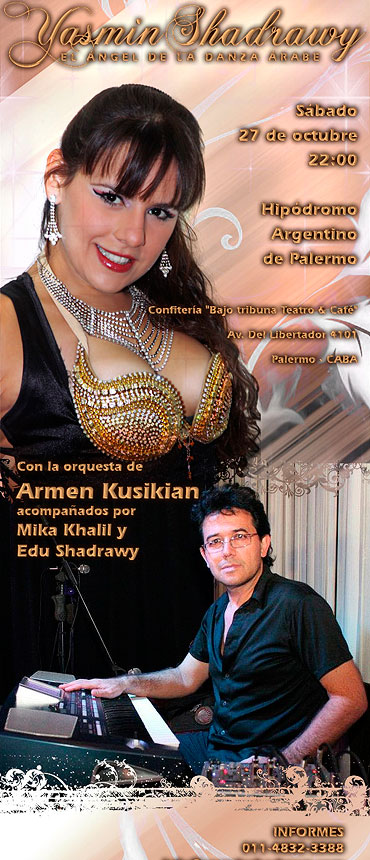 If you are in Buenos Aires, check her out. Tell her than Latin Arabia sent you.