Saturday, August 10th, 2013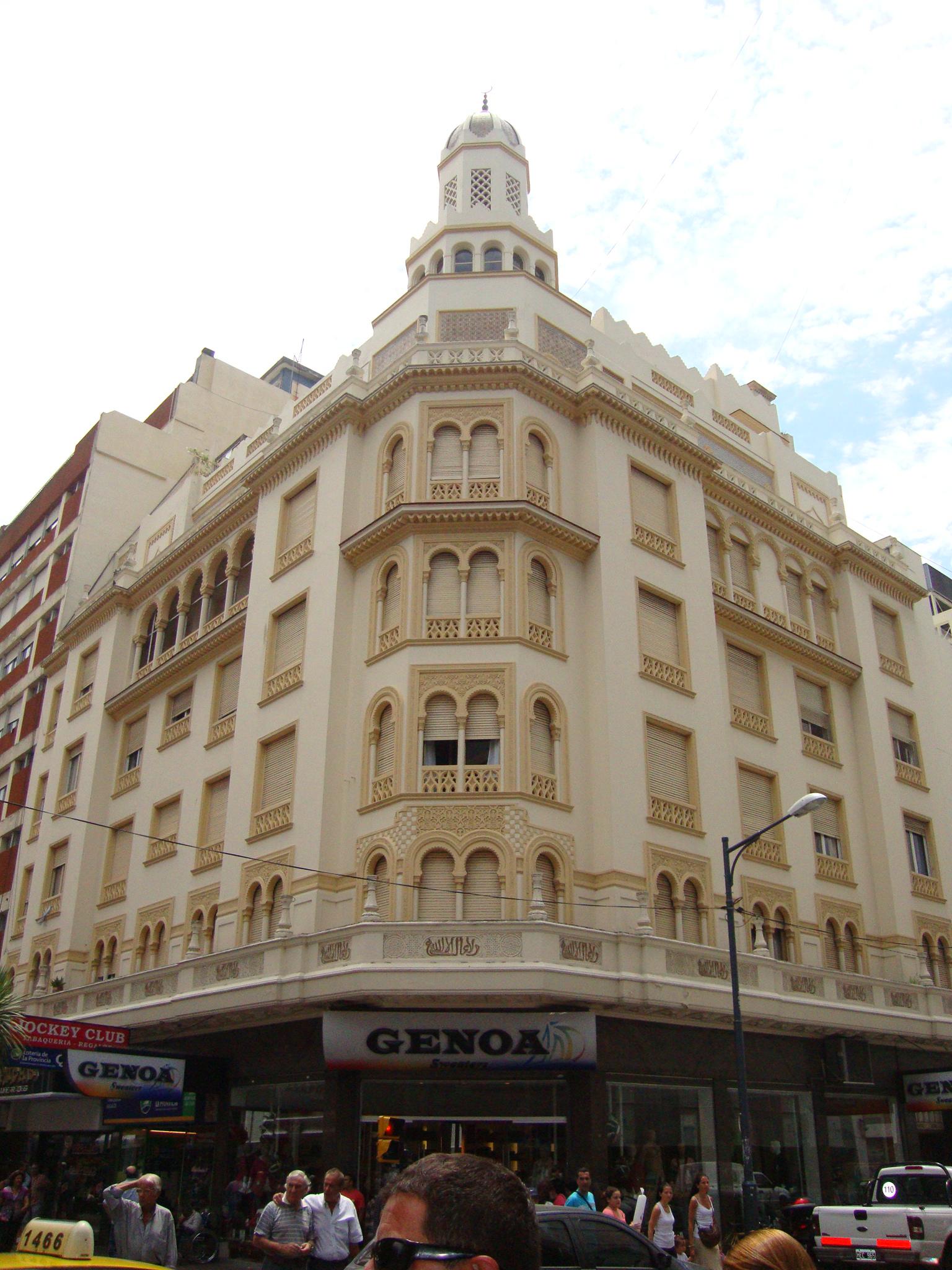 The is the Palacio Árabe, a major cultural attraction in Mar del Plata, Argentina's seventh largest city, and a major beach resort.
It was designed in the style of Neo-Mudéjar architecture.
Mudéjar architecture was a blend of Christian and Islamic styles which originated in Spain. In the 19th century the style was revived in Spain as Neo-Mudéjar architecture. It then carried over to Latin-America.
It was built in 1948, thus showing that even at that early date, Arab culture was strong in Argentina.
The Arab society put up a plaque at the entrance which memorializes Mahmoud Khalil-Julian Hassein, the project developer, who died in 1967.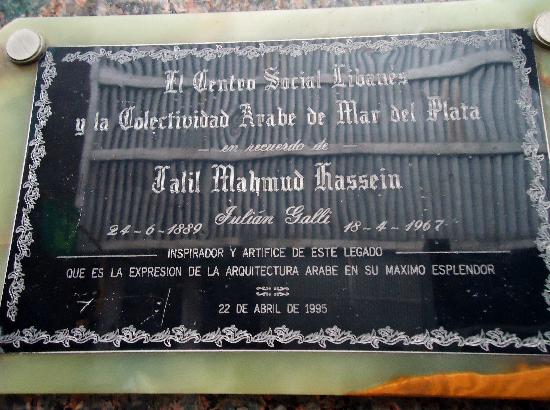 The Lebanese Social Center and the Arab People of Mar del Plata
In memory of:  Jalil Mahmoud Hassein
Creater, and builder of this legacy
which is the expression of Arab Architecture in its Maximn Splendor
To see some Google pictures from the area, (Click Here)